About: Dr. Lynne Thibeault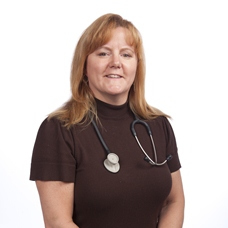 [ratings id="4396"]
Role : Advanced Health Assessment & Diagnosis I&II
Website :
Experience : 30 years
Specialist in :
The Advanced Health and Diagnosis course professor is Lynne Thibeault. Lynne has over 35 years of nursing experience in a variety of settings including education, administration, research and hands on care. She has been an educator at Lakehead University, Confederation College and Georgian College. She has been an instructor in the PHCNP program since the year 2000. Her current role in the program is Course Professor for AHAD 1 and 2, course tutor for Therapeutics 1 and 2, and course tutor for Integrative Practicum. Lynne remains current in the field by practicing both at a Community Health Centre as well as working in a remote indigenous community. Born and raised in Northeastern Ontario, she completed a Diploma in Nursing at Cambrian College in Sudbury. After a few years of nursing experience, Lynne moved to Thunder Bay and completed the Post RN BScN, Masters of Education and Nurse Practitioner programs, all at Lakehead University. In 2011, she completed her Doctorate of Nursing Practice at the College of St. Scholastica in Duluth, Minnesota. Her dissertation and project was the opening of a Nurse Practitioner-Led Clinic in Thunder Bay. She was the project lead for the development and implementation of the clinic, the first of its kind in Thunder Bay. Her passion has been the integration of Nurse Practitioners into the health care system. Lynne loves the North and spends much of her spare time camping and fishing with her family.